Choosing the Ideal Stainless Steel Wire Supplier for Your Goals
Partnering With the Right Stainless Steel Wire Supplier for Your Project / About Malin | Serving Businesses Across Industries
Have you been seeking out a reliable stainless steel wire supplier for your next project? Connect with the team of professionals at Malin Co. today to learn more.
Find the Right Stainless Steel Wire Supplier for Your Project
Custom stainless steel wire is a major investment. When your project requires an experienced stainless steel wire supplier, you'll need to take the time to outline your project expectations and budget. For example, consider a company's heat-treated wire offerings if you need specialized stainless steel wire.
A Top 316L Stainless Steel Wire Supplier
Malin Co. is a leading manufacturer of 316 stainless steel wire. We specialize in manufacturing stainless steel round, flat, and shaped wire products. We maintain exceptional dimensional and process control thanks to our experience in wire drawing. Therefore, we can meet the performance and quality requirements of any application.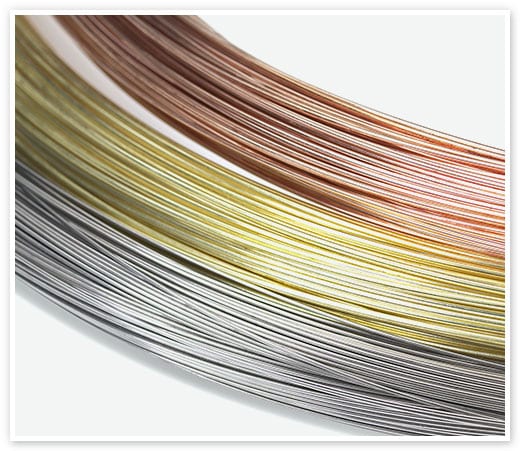 Malin Co. is one of the top stainless steel wire suppliers, especially when it comes to stainless steel 316l wire, and we have been manufacturing high-quality wire products since 1884. Due to the strength and versatility of our stainless steel wire, it can be used for practically any application. Wire made of 316 stainless steel is perfect for applications in a wide range of industries, including agriculture and aerospace. Wire products made from stainless steel are also easy to clean, corrosion-resistant, and environmentally friendly.
At Malin we offer unparalleled experience in wire manufacturing, so we can draw wire to the correct gauge, temper, and finish for your project. To meet your shipment and delivery needs, we offer a variety of packaging and spooling options.
Comparing Stainless Steel Wire Heat Treatment Methods
When customizing stainless steel wire products, the right partner company will be able to collaborate directly with the client to determine the most cost-effective shaping and treating methods. For example, wire annealing may suit one project while tempering may be ideal for another.
Annealing refers to the process by which wire fabricators heat steel to a designated temperature and cool the metal slowly. The method is useful for maximizing machinability, metal softening, and boosting electrical conductivity. On the other hand, wire tempering refers to the process of heating wire material below the critical point, many times under inert conditions, air, or vacuum.
Heat treatment improves the elasticity, ductility, or toughness of wire. The right stainless steel wire supplier will prioritize assisting clients in choosing the most cost-effective method for a specific application and material.
If you have been looking for a reliable stainless steel wire supplier, then you can feel confident in counting on Malin. Connect with the Malin team today to learn more.
About Malin | Serving Businesses Across Industries
Does your next project require a reputable stainless steel wire supplier? Have you been comparing potential partner companies in your community? Cleveland, Ohio's Malin has earned a reputation as a leading resource for both custom wire products and packaging.
In fact, customers count on the professionals from Malin for a diverse selection of wire brushes, industrial wire, lock wire, marine wire, and medical wire. For more than a century, Malin has served as a reliable supplier for companies across a wide range of industries.
Why Partner With the Wire Customization Professionals From Cleveland, Ohio's Malin?
The Malin team distinguishes itself as a stainless steel wire supplier by offering exclusive material testing services. In fact, the Malin team offers leading X-ray fluorescence (XRF) testing capabilities. Specifically, Malin's exclusive handheld XRF analyzer determines precise material compositions across a wide range.
The analyzer allows the experts from Malin to conduct a thorough analysis to meet customers' most specific requirements. Malin customers have the advantage of non-destructive material testing, in addition to the verification of stainless steel grades and identification of trace alloys.
To list, aerospace, mill supply, and hardware supply teams collaborate with Malin for top-quality wire products and packaging. If your next product requires premier stainless steel wire solutions, then you can feel confident in partnering with the Malin team.
The manufacturing professionals from Malin prioritize both customer satisfaction and product quality, above all. Significantly, Malin is an ISO 9001:2015 without design-certified company.
The certification ensures that Malin staff members commit to both abiding by strict quality management standards and providing an optimal customer experience. To find out how the experts from Malin could contribute to your next project, contact us today.