Make Malin Your Go-To Stainless Steel Wire Manufacturer
Looking for a trustworthy manufacturer of stainless steel wire products? Look no further than Malin, a leading distributor of stainless steel wire in the USA. Our expertise in high-precision wire drawing and wire forming allows us to offer customized solutions in round, flat, and shaped steel wire products with fast turnaround times and competitive pricing. Our many years of experience have enabled us to produce products with exceptional dimensional precision, as well as offer a diverse selection of wire diameters, tempers, finishes, alloys, and chemistries, all tailored to meet your exact specifications.
Why do we specialize in industrial stainless steel wire manufacturing? Stainless steel is an ideal alloy for many applications, offering high resistance to corrosion, including in harsh environments such as acidic and alkaline solutions, elevated temperatures, and pressures. Stainless steel is also easy to clean and sanitize, making it suitable for a variety of applications, from firearms to engine parts. Our extensive experience in creating stainless steel wire products for the aerospace industry has further confirmed its durability and resistance to harsh conditions.
If you need a reliable stainless steel wire manufacturer for your next project, Malin is the team for the job.
 Save Big From a Stainless Steel Wire Supplier
Call 1-800-967-9697 to learn how you can get more wire for lower prices..
Choosing Stainless Steel Wire Suppliers
Stainless steel wire is a crucial component in many industries, including construction, automotive, and aerospace. As such, it's important to find reliable and high-quality stainless steel wire suppliers for your business needs. Malin not only provides the necessary materials but also offers expertise and support throughout the ordering process. It's essential to choose a supplier that can meet your specific requirements, whether it's for custom orders or standard products. With so many options available, it can be overwhelming to select the right supplier. However, by considering factors such as experience, certifications, and customer service, you can narrow down your choices and find a top-notch supplier that will help your business thrive.
Not all projects require off-the-shelf products, so finding a supplier who can handle custom orders is crucial. Malin has the necessary expertise and equipment to produce wires that fit your unique specifications. In addition to quality and customization options, it's also important to consider pricing, lead times, and customer service. You'll want a supplier that offers competitive pricing but doesn't sacrifice quality or cut corners to achieve it. Malin provides realistic delivery timelines and offers excellent support before, during, and after your purchase.
Why Choose Malin as your Stainless Steel Wire Manufacturer?
One of the key factors that sets Malin apart from other stainless steel wire manufacturers is its extensive product line. The company offers a wide range of stainless steel wire products, including round wire, flat wire, shaped wire, and cable wire, as well as various diameters, tempers, finishes, and alloys. This means that customers can find the perfect product to fit their specific needs, no matter the application.
In addition to its vast product line, Malin also offers exceptional customer service. The company's team of experienced professionals is always available to answer any questions and provide guidance on the best products for a particular application. This level of personalized service has helped to establish Malin as a trusted partner to its customers.
Another factor that sets Malin apart from other stainless steel wire manufacturers is its commitment to quality. The company's manufacturing processes are designed to ensure that each product meets strict quality standards. Malin uses only the highest-quality materials and employs rigorous testing procedures to ensure that each product is durable, reliable, and safe for use in a variety of applications.
Malin is also dedicated to sustainability and environmental responsibility. The company uses environmentally-friendly materials and manufacturing processes to minimize its impact on the environment. Additionally, Malin has implemented several initiatives to reduce waste and conserve energy, further demonstrating its commitment to sustainability.
Technical Expertise and Customization Capabilities
Malin offers technical expertise and customization capabilities that can greatly benefit your business. With their knowledge and experience, they can provide valuable insights and recommendations on the best type of stainless steel wire for your specific application. They can also customize t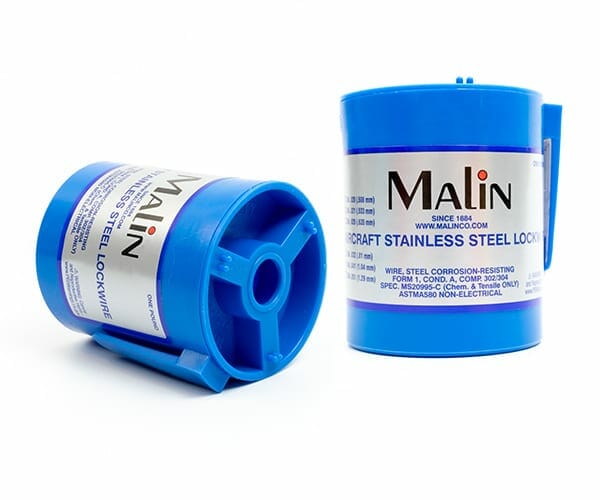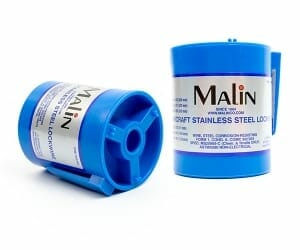 he wire to meet your unique requirements, such as diameter, length, and finish. This level of customization ensures that you get the exact product you need for your project, which can save you time and money in the long run. You can expect consistent quality and reliable delivery times.
Malin is a reputable and reliable manufacturer of high-quality stainless steel wire products, like 304 stainless steel welding wire. With its extensive product line, exceptional customer service, and commitment to quality and sustainability, Malin has established itself as a leader in the industry. Whether you are looking for stainless steel wire for medical, aerospace, automotive, or other applications, Malin has the products and expertise to meet your needs.