The Difference Between Inconel Wire, Monel Wire, and Stainless Steel Wire
In various industrial applications, the choice of materials is crucial to ensure optimal performance and longevity. When it comes to wire products, three commonly used materials are Inconel, Monel, and stainless steel. Each of these alloys possesses unique properties that make them suitable for specific applications. In this article, we will explore the differences between Inconel, Monel, and stainless steel wire, shedding light on their composition, characteristics, and common uses.
Inconel Wire: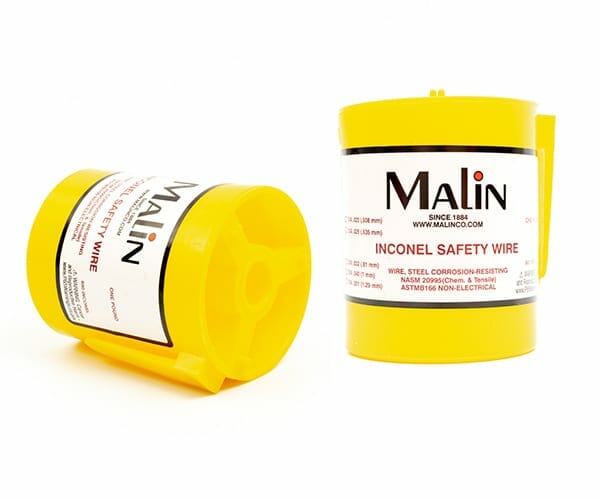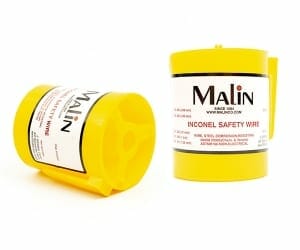 Inconel is a family of nickel-chromium-based superalloys known for their excellent resistance to high temperatures, corrosion, and oxidation. The primary constituents of Inconel include nickel, chromium, iron, and smaller amounts of other elements such as molybdenum, copper, and titanium. This composition imparts exceptional strength, durability, and resistance to various corrosive environments, including acids, seawater, and high-temperature atmospheres.
Inconel wire finds applications in industries such as aerospace, chemical processing, and marine engineering, where exposure to extreme temperatures and corrosive substances is common. It is widely used in the production of gas turbine components, heat exchangers, and aircraft engine parts. The high strength and resistance to oxidation and thermal fatigue make Inconel wire an ideal choice in demanding environments.
Monel Wire: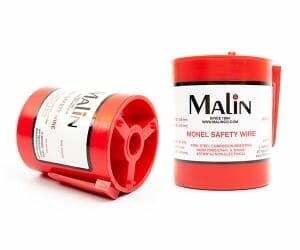 Monel is a group of nickel-copper alloys that exhibit high strength and excellent resistance to corrosion. The most common Monel alloy is composed of approximately 67% nickel and 30% copper, with small amounts of iron, manganese, and other elements. Monel wire demonstrates outstanding resistance to various corrosive media, including seawater, acids, and alkalis. It also possesses good mechanical properties and can retain its strength at elevated temperatures.
Due to its corrosion resistance and excellent mechanical strength, Monel wire is commonly used in applications where resistance to saltwater corrosion is essential. Marine engineering, offshore oil and gas exploration, and chemical processing industries rely on Monel wire for manufacturing pump shafts, valves, fasteners, and marine hardware. Monel wire is also utilized in electrical and electronic applications due to its excellent conductivity and resistance to electrical sparking.
Stainless Steel Wire: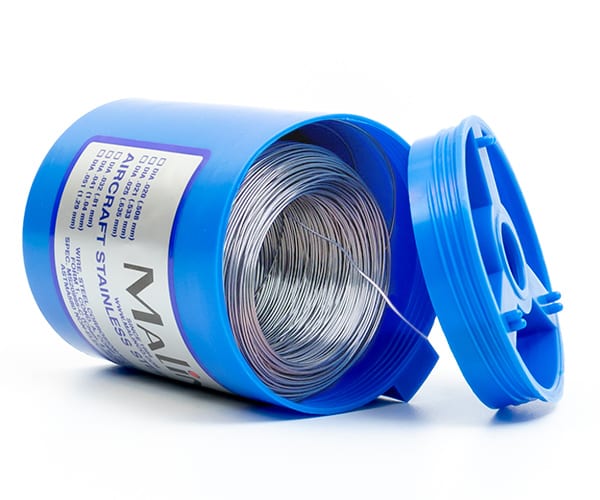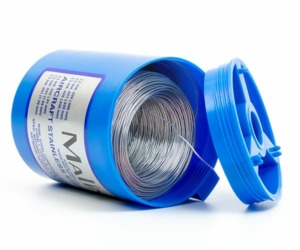 Stainless steel wire is a versatile and widely used material that consists primarily of iron, chromium, and varying amounts of other elements such as nickel, molybdenum, and manganese. The presence of chromium provides stainless steel wire with exceptional corrosion resistance, even in harsh environments. Different grades of stainless steel are available, each with unique properties, making them suitable for various applications.
Stainless steel wire finds widespread use in industries such as construction, automotive, medical, and food processing. Its durability, strength, and resistance to corrosion make it ideal for applications such as wire ropes, springs, surgical instruments, kitchenware, and architectural components. Stainless steel wire is also known for its aesthetic appeal and is often used in decorative applications.
Comparison:
Composition: Inconel primarily contains nickel, chromium, iron, and other alloying elements. Monel is composed of nickel, copper, and smaller amounts of other elements, while stainless steel consists of iron, chromium, and other alloying elements such as nickel and molybdenum.
Corrosion Resistance: Inconel exhibits excellent resistance to corrosion, even in highly aggressive environments. Monel also demonstrates high corrosion resistance, particularly against seawater and acidic solutions. Stainless steel possesses good corrosion resistance, but its performance varies depending on the grade and environment.
Strength and Durability: Inconel and Monel alloys are known for their high strength, durability, and resistance to high temperatures. Stainless steel also offers good mechanical strength.